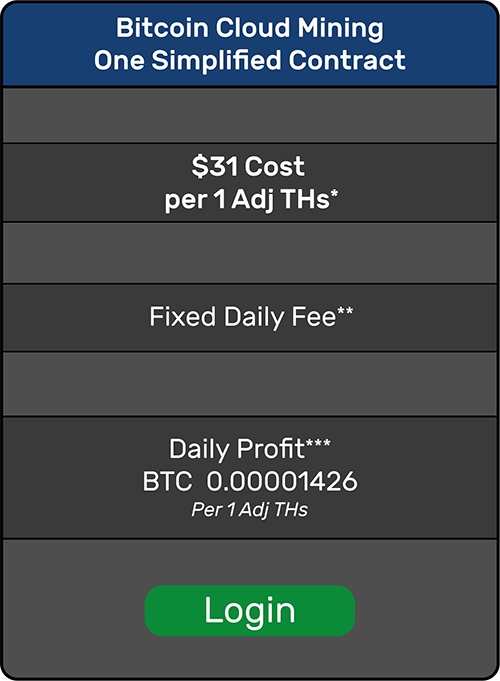 * Since WorldGilt uses an adjusted THs (hashrate) to enable it to provide a fixed BTC payout flow to its clients, it will increase its power usage when required to match the contractual payouts.
** Daily fee is payable for electricity and maintenance costs, which is deducted from daily BTC outputs. The daily fee is 14.79% of daily outputs – for example: if daily output is 0.000362 BTC per day then the daily fee is 14.79% of 0.000362 = -0.00005354 BTC
*** Traditional bitcoin mining companies rank BTC mining outputs in terms of the global published bitcoin mining difficulty. WorldGilt however feel that this measure of output is too problematic and complex for the average miner, and therefore WorldGilt have fixed their outputs over a 1 year period.